1st APR 2018
General Health Camp at Astoor Village
1st Apr'18.
Organised by Rotaract Club YoungSTAR, Sankalp Foundation, in association with NSS, Karnataka College & Rotary Club of Bidar Fort.
Complete GENERAL HEALTH CAMP to all Villagers in Astoor village, Bidar. All villagers were gone through there health checkups,
Voting Awareness was also created at astoor village by visiting villagers home.
Dr. SM patil addressed the NSS students about Communicable and water borne Diseases.
Rtn.Shivkumar Yalal given call to students about awareness among voters in different villages they know vote for free, fearless, and best person in the coming elections.

Supported by :
Rotary Club of Bidar FORT,
Rotaractors & All Rotarians & Rotaractors. Date & Time : 1st Apr'2018 Morning 9:00 Am onwards @ Astoor Village, Bidar,Karnataka, INDIA.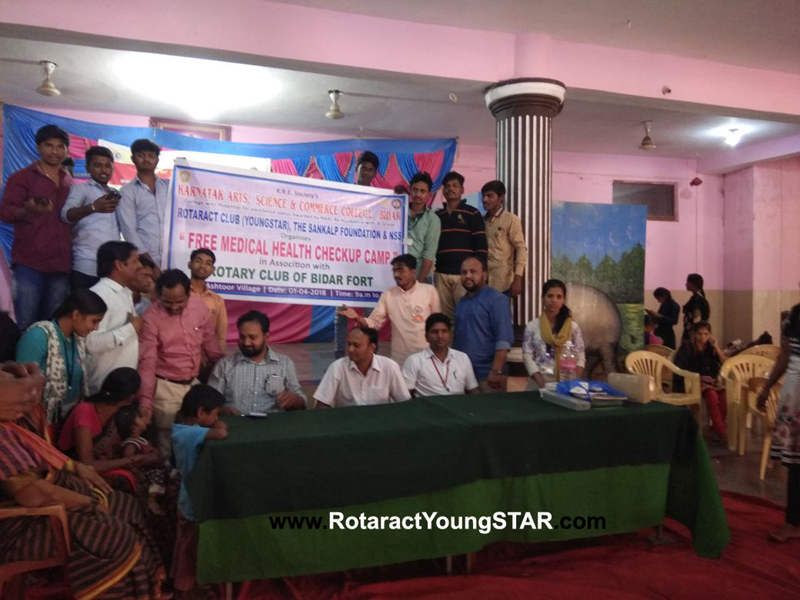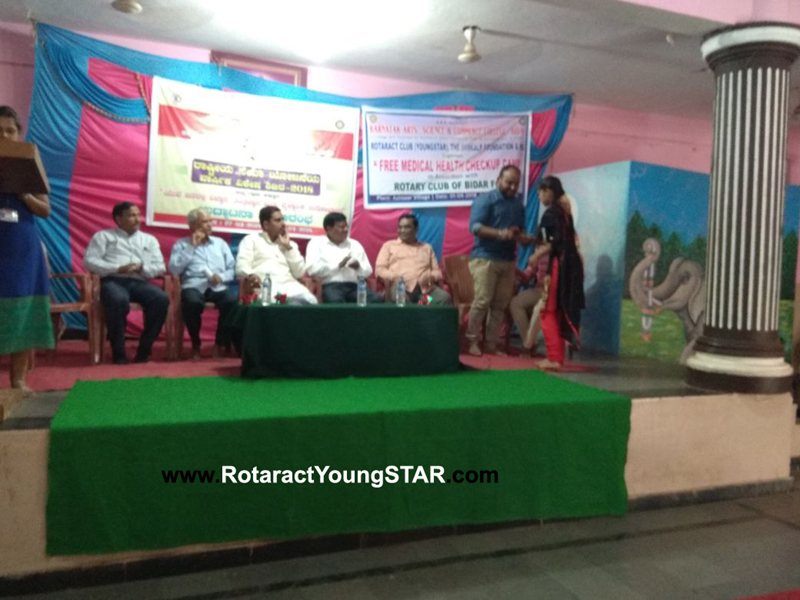 Resource Persons for the Programme:
Rtn.Dr.S.M Patil,
Pediatrician, Uday Hospital, Bidar
Rtn.Asst.Gov.Baswaraj Dhannur
,Dist.3160,Kalyan Zone.
Guest of Honor:
Rtn.Rajendra Agarwal
President, Bidar Fort.
Rtn.Shivkumar Yalal
Secretary, Bidar Fort.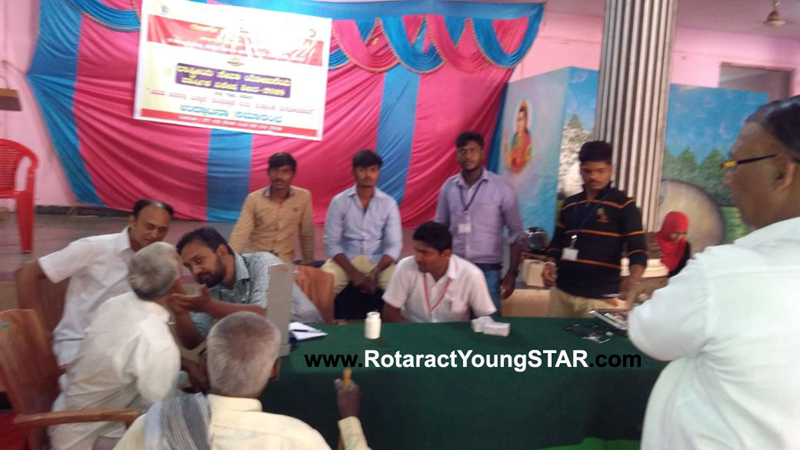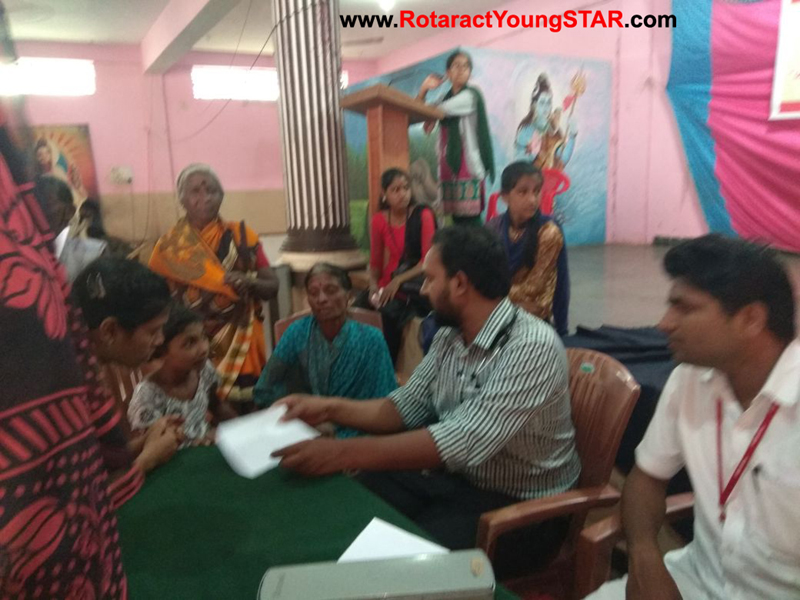 Function President:
Rtn.Rajshekhar Tandure
Astoor Village, Health Camp, Bidar
Presided by :
Rtn.SM Patil
Rtn.Ravinder Reddy
President, Rotaract Club of YoungSTAR.